How to buy Free fire diamond top up in Bangladesh in 6 easy steps
Select the Diamond amount you want to buy.
Choose the quantity of diamonds you want to buy and then enter you Player Id.
In the next popup you will see your ff name. If everything okay then Click on Confirm button.
Enter your First Name, Email address, Phone number and Free Fire Player ID.
Choose your payment method and checkout. We have bkash, nagad and Rocket.
Once payment is made, your Free Fire diamonds will be credited to your account shortly.You can Top up fast almost instantly from gameheaven.net
Why you should do free fire diamond top up?
Why You Should Top Up Your Free Fire Diamonds: A Friendly Guide
Hey there, Free Fire Players! 🎮  Let's talk about whether or not you should top up your Free Fire Diamonds. Assume you're at a party, and although everyone else is having a good time, a few people with VIP passes are getting some extra goodies. That's exactly what Free Fire Diamonds do in the game. Here are some reasons why you should consider obtaining some:
Unlock Exclusive Items: Imagine having a VIP pass, but for your favorite game! Free Fire Diamonds are the key to unlocking exclusive in-game items. Want that badass character skin or that epic weapon? Diamonds are your golden ticket to success! Get ready to level up your game! 💎🔥
Customize Your Experience: Everyone wants to stand out and show their style. With diamonds, you can personalize your avatar, making your gaming experience truly unique.
Boost Your Gameplay: Sometimes, the game can get tough. Diamonds can help you get power-ups, advanced weapons, and other tools that can give you an edge over your competitors.
Feeling lucky? 💎 Give it a shot with Luck Royale! Get amazing items at a fraction of their usual cost. It's time to try your luck! 💫
Save Time: Instead of waiting to earn certain items or features, diamonds can speed up the process. It's like taking a shortcut to the fun stuff!
Join the Elite Club: Discover the Elite Pass in Free Fire, unlocking exclusive benefits for players. Join the club and gain access to a range of perks, requiring diamonds for entry.
Gift and Trade: Want to surprise a friend or trade with other players? Diamonds can be a great way to do that. After all, who doesn't love a shiny gift?
Unlock special goodies: Diamonds, like the VIP pass, grant you access to special in-game goodies. Do you want a cool character skin or a showy weapon? Diamonds are your admission ticket!
Personalize Your Experience: Everyone wants to be noticed and show off their personal style. You can personalize your avatar with diamonds, making your game experience genuinely unique.
Improve Your Gameplay: At times, the game
Free Fire Diamond Top Up Price in Bangladesh 
We also offers Free Fire Weekly Membership for 131 BDT and Monthly Membership for 675 BDT. These memberships come with a variety of benefits, including free diamonds, exclusive discounts, and early access to new content. These Prices are lowest price in Bangladesh you can buy diamonds now.
Please note that the prices listed above are subject to change. For the most up-to-date pricing information, please visit the Gameheaven website.
Get Ready for an Exclusive Free Fire Top Up Experience From Trusted shop in Bangladesh
You've come to the correct place if you're a Free Fire fan wishing to take your gaming experience to the next level. We provide a simple and secure platform for obtaining Free Fire diamonds at Gameheaven. With our simple user interface and a variety of payment methods like as bKash, Nagad, and Rocket, topping up your Free Fire diamond balance has never been easier.
You may say goodbye to lengthy processing times and difficult procedures when you select Gameheaven. Our rapid transaction process guarantees that you receive your Free Fire diamond top up quickly, allowing you to make the most of your gaming experience.
Unlock Special Skins and Characters
With our all amount of Free Fire diamonds, you can unlock exclusive skins, characters, and other in-game items that will make your gameplay more exciting. Stand out from the crowd with unique and eye-catching skins, and play as your favorite characters to dominate the battlefield.
Whether you're a casual gamer or a competitive player, having access to these exclusive items can give you a significant advantage. Don't miss out on the opportunity to enhance your gameplay and show off your style!
Experience the Convenience of Gameheaven Garena Top Up Center BD
At Gameheaven the Free fire top up center, we prioritize your convenience and satisfaction. Our user-friendly interface allows for a hassle-free top-up experience, ensuring that you can quickly and easily add diamonds to your Free Fire account. Choose your desired top-up amount and preferred payment method, and let us take care of the rest.
Our reliable service ensures that you receive your Free Fire diamonds on time, every time. Say goodbye to waiting and start enjoying your enhanced gaming experience right away.
Top Up Your Free Fire Diamonds from Bangladesh: Elevate Your Gaming Experience Free Fire stands out as a leading mobile battle royale game globally, captivating players with its thrilling pace and adrenaline-pumping action. While enjoying the game is free, advancing and distinguishing yourself from other players often requires Free Fire Diamonds.
Diamonds, the game's premium currency, unlock a plethora of exclusive items. By topping up your diamonds, you can:
Access unique in-game cosmetics and skins with FF diamond top up.
Enhance your gameplay with advanced features.
Stand out and showcase your style in the Free Fire arena.
Now, for our gaming enthusiasts in Bangladesh, topping up your Free Fire Diamonds has never been easier. Dive deeper into the Free Fire universe and make your mark today!
How to Find Free Fire Player ID Code for free fire top up?
Follow these steps:
Open the game.
Tap on your profile located at the top left corner of the main menu.
You should find your Free Fire Player ID under your username.
If you have confusion still please Click here to watch video how you can find the player id.
Garena Free Fire: The Ultimate Gaming Experience and the Power of Diamonds
Garena Free Fire has taken the mobile gaming world by storm, offering an unparalleled survival shooter experience. With its fast-paced 10-minute games, players are transported to a remote island, battling against 49 others, all with a singular goal: survival. Whether you're diving from the skies, driving across vast terrains, or tactically hiding in trenches, every decision counts.
What can you do with Free Fire Diamond Top Up or ff top up Bd?
At the heart of this game lies the coveted Free fire top up with id code. These aren't just any in-game currency; they're your ticket to a richer gaming experience. With diamonds, players can directly purchase the cosmetic items they desire or even try their luck with the Luck Royale feature, potentially getting their desired items at a fraction of the cost.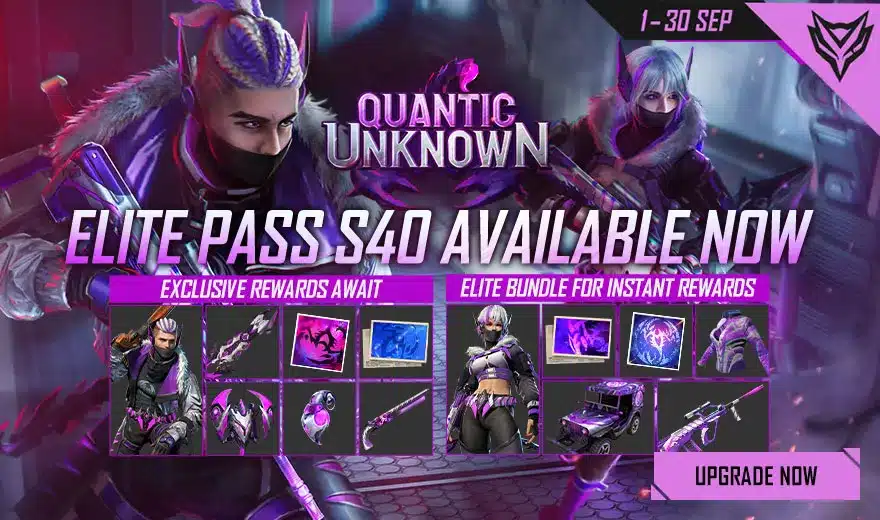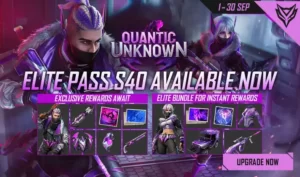 Buy the Elite Pass by Free Fire Bangladesh server Top up bd bkash
Players can also use diamonds to purchase the Elite Pass. This subscription-based item gives players access to exclusive in-game benefits such as exclusive cosmetics, a larger backpack space, and an additional weekly challenge for extra rewards. All of these bonuses help give you that competitive edge during battle royale matches!
Ultimately, whether you're looking to customize your character's look
The Elite Pass is a must-have for individuals wishing to advance their Free Fire experience. But how does one go about getting their hands on it? It's as simple as that: make sure you have enough Free Fire Diamonds. Once you've topped up, get into the game, click on the Elite Pass banner, and select 'Upgrade'. You are now a member of the elite.
Many Uses of Free Fire Diamonds
By buying free fire diamonds top up you can open up a world of possibilities. They allow players to:
Purchase weapons, pets, and skins in the Store.
Engage in Luck Royale and Diamond Spin for unique character and weapon skins.
Upgrade weapons for enhanced gameplay.
With over 100 secure payment options available, players can instantly receive their diamond codes, bypassing the need for App Store or Google Play Store purchases. All that's required is an active Garena account and the game installed on your mobile.
Acquiring Free fire Diamond Top Up BD 
While the primary method to obtain diamonds is through in-game purchases, there are alternatives. Players can:
Exchange them against FF Tokens.
Occasionally receive them as gifts from Garena.
Purchase using Garena vouchers, offering both time and cost savings.
For those serious about their Free Fire journey, buying diamonds ensures rapid progression and a dominant presence in the battlegrounds. The convenience of the Free Fire Diamonds code means players can activate their digital Garena voucher anytime, anywhere.
A Word of Caution
It's essential to note that while there are many platforms offering free fire top up player id products, not all are authorized sellers or official partners of Garena Free Fire. For instance, Game Heaven, though a provider of various products sourced from UniPin, isn't an official Garena partner. Always ensure you're purchasing from reputable sources to avoid potential issues.
More Top Up Services from gameheaven.net
Gameheaven isn't just about Free Fire. They offer a plethora of top-up services, including:
Free Fire Diamond (Bangladesh & Global)
Free Fire Level Up Pass (BD)